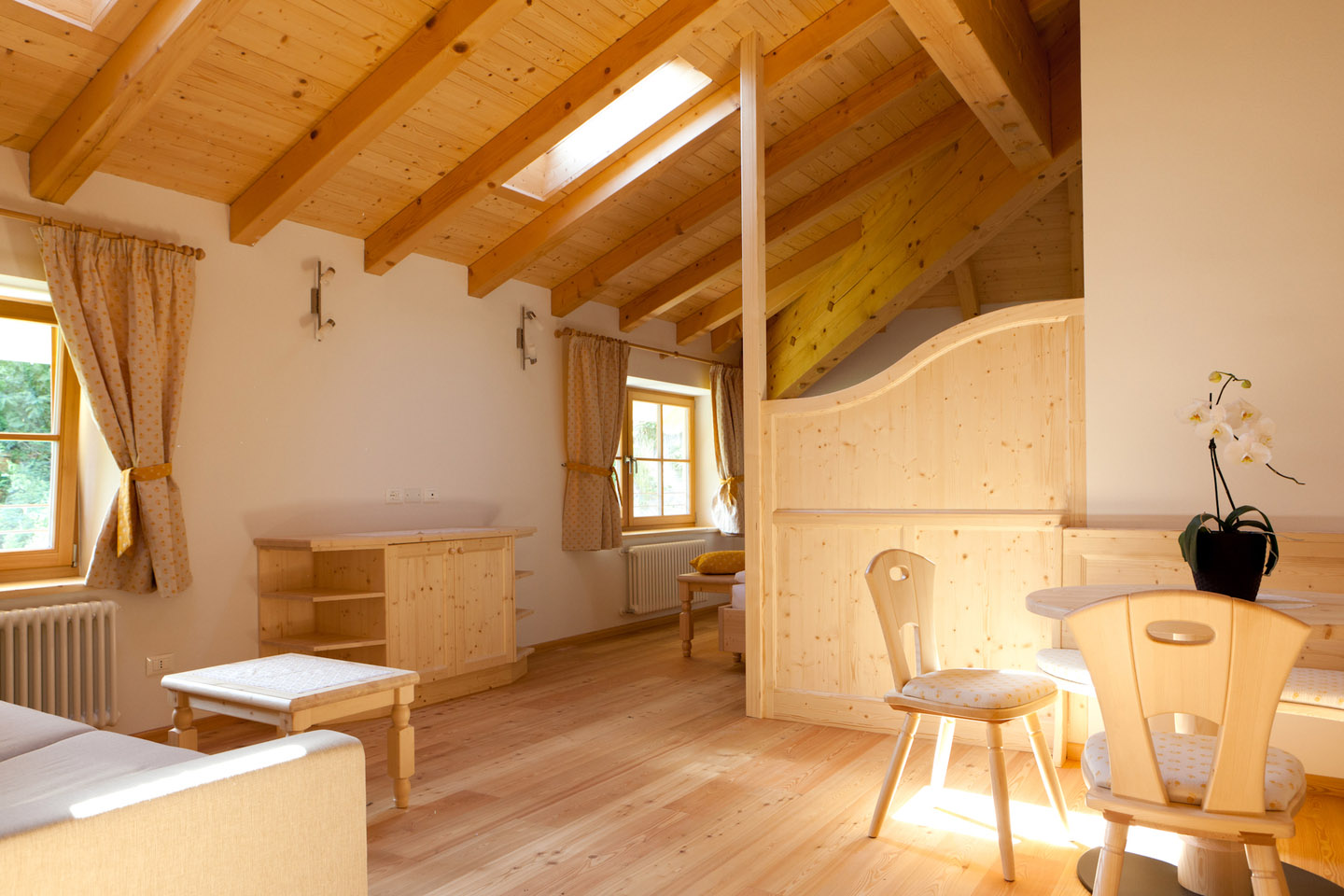 Coronata Haus offers various types of rooms to cater to the unique needs of every guest. 3 Standard Rooms, 2 Deluxe Rooms, 3 Superior Rooms with balcony, 1 Junior Suite, and 1 Senior Suite. All of the rooms are finished in wood and include the following services: telephone, TV, bathroom with shower and hairdryer, free WiFi, mini-bar.
The grand Junior Suite has a maximum capacity of 6 people and in addition to the amenities listed above, offers: living room, breakfast nook, 26'' LCD TV, and is recommended for families or groups of friends.
The Senior Suite with canopy bed, sitting room, and many other comforts and is our most romantic room. We recommend it for all of our lovebirds.